Yo Jackson, Ph.D., ABPP
---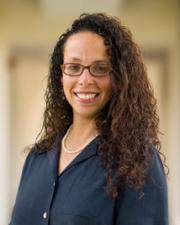 Fellow, World Health Organization Collaborating Centre
Biography
—
Background and Professional Interests
I am currently an Associate Professor in the Clinical Child Psychology Program, joint appointed in the Departments of Psychology and Applied Behavioral Science at the University of Kansas.
Research Interests
My research interests are in trauma and stress in youth and the development of resilience. I am particularly interested in child maltreatment and interventions that address treatment and prevention and the mechanisms of behavior change. I am also interested in culture and how culture influences parenting practices and mental health in youth.
Why I chose to be engaged in this work/How I came to be engaged in this work
My interest in the development of resilience came from my work as a clinical child psychologist. I noticed that when a group of children were exposed to the same trauma, often there would be a few who seemed to recover quickly and show little no negative effects. I wanted to better understand the mechanisms that were at work in the development of adaptive functioning and how we as a field might be able to develop interventions that utilized the most effective predictors of recovery.
My interest in culture stems from my own background as a bi-racial person. Growing up with two cultures in my own family, I saw how cultural practices operate to influence the mental health of children. My professional work has been primarily focused on parenting practices and parental perceptions of child-rearing and child behavior that stem from cultural beliefs.
Given that the majority of mental illnesses begin in childhood, I think understanding how children demonstrate resilience is important for the development of lifelong health. It is critical that we develop interventions that begin with a focus on translation to other cultures and adaptation to myriad of settings. If we want to bridge the gap between research and practice, it is key that we think about intervention in the broadest sense possible and find ways for communities and the greater population to be served by the products of our work.
Description of the work I am engaged in
One of the projects I am working on is identifying how protective factors and risk operate to predict mental health in youth exposed to child maltreatment. The project aims to target children in state custody and track their well-being over the course of four years. The outcome of the project will be an empirically-derived model of the process of resilience and will help to inform the field on stress in childhood as to how protective factors operate (i.e., in what amount, under what conditions) to help children recover from major life events.
I am also working on developing a better understanding of the community of parents and how we as a field might better reach parents who have children at little or those at great risk for child psychological problems. To this end, we are working on establishing how parenting programs need to be adapted to reach the broadest audience possible so that we can scale-up interventions to a population level.