Rima Afifi, Ph.D, MPH, CHES
---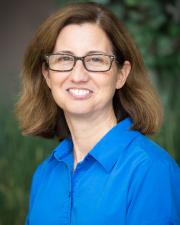 Fellow, World Health Organization Collaborating Centre
Biography
—
Background and Professional Interests
I am currently an Associate Professor in the Department of Health Behavior and Education of the Faculty of Health Sciences, at the American University of Beirut.
I have a PhD in Health Services Research, an MPH in Health Behavior and Health Education, and a B.S. in Psychology. I have lived most of my life in Lebanon, but spend about 15 years in total in the United States. I have an interesting cultural background in that I am part Palestinian, and part American, having lived in Beirut and the US for the majority of my life.
I am committed to advancing health through engaging communities, and specifically focus my efforts on the Eastern Mediterranean region of the World.
Research Interests
My research interests are in community-based participatory research and in evaluation. My topical interests are in youth health/health behavior, and tobacco use.
Why I chose to be engaged in this work/How I came to be engaged in this work:
My interest in Community-Based Participatory Research projects began during my MPH training at UNC-CH School of Public Health. I then moved on to become the SAFE KIDS coordinator for Dekalb County, Georgia which involved initiating a community-based violence prevention project. As I moved on to complete by PhD at St. Louis U SPH, the interest and opportunity to engage in community work continued. Since returning to Lebanon, I have coordinated or co-coordinated two large scale community-based research projects, the first around cardiovascular disease prevention in a neighborhood of Beirut, and the most recent a youth mental health promotion project in a Palestinian refugee camp.
I am committed to community-based participatory work because I believe it leads to lasting change by engaging community members in decisions and choices about the ways they would like to live and work. I also feel that it is a two-way learning process between "academicians" and "community members" where each equally contribute their expert knowledge. Community-based partnerships bring together the best of research and practice "evidence". I believe in the saying: "if we want more evidence-based practice, then we need more practice-based evidence." (Lawrence W. Green)
Description of the work I am engaged in
The Youth Working Group at the Faculty of Health Sciences at the American University of Beirut is currently engaged in a community-based participatory research project with one of the Palestinian refugee Camps in Beirut. The project aims to improve mental well being, increase attachment to schools, and enhance civic engagement of young people (aged 11-13 years, as well as 14+). The project has been funded by the Wellcome Trust of the UK and the intervention components include activities for the youth, their parents, and their teachers. The project, from its inception, has been guided and planned by a community youth coalition which has included youth, off and on.
We are engaged in a partnership with the KU Center for Community Health and Development, and specifically, for this project, will be using the Community Check Box of the Community Tool Box to monitor activities and facilitate evaluation and sense making.