Kyle Richard Metta, Ph.D.
---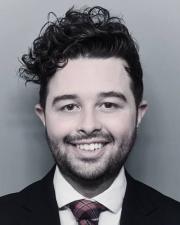 Post-Doctoral Fellow in Community Systems
Contact Info
Dole Center, Room 4082
Lawrence
1000 Sunnyside Ave.
Lawrence, KS 66045
---
Biography
—
Dr. Kyle Metta is a system scientist whose work examines how communities can use systems thinking and modeling to elevate and target positive change efforts. Dr. Metta obtained a Ph.D. and M.S. in Community Sustainability from Michigan State University, where he focused his studies on participatory systems modeling, community informatics, and urban studies. He currently serves as the community systems postdoctoral fellow conducting place-based, problem-oriented research that advances the scholarship on community systems change.
Primarily, Dr. Metta is interested in contributing to research around participatory modeling and developing community-systems science tool kits, investigating the hard problem of coordinating diverse knowledge, and understanding how information and data can be leveraged by communities in the creation of problem statements and action plans.
Dr. Metta has over seven years of experience applying community-based systems methodologies to issues of nutrition, food access, development, and innovation processes. His most recent research applied systems modeling to understand areas of interdependence in the Flint, MI food security system. He developed innovative methods to evaluate community network resilience as well as processes to identify system archetypes in community data. He has worked with diverse teams, including community psychologists, computer scientists, nutritionists, and ecologists. In his current position, Dr. Metta brings his experience and skills to address problems of applied and scientific interests in the CCHD at KU.