Jennifer Lawlor, Ph.D.
---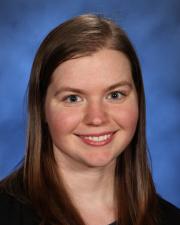 Contact Info
Dole Center, Room 4082
Lawrence
1000 Sunnyside Ave.
Lawrence, KS 66045
---
Biography
—
Dr. Jennifer Lawlor serves as Associate Researcher in the Center for Community Health and Development. She holds a Ph.D. and M.A. in ecological-community psychology from Michigan State University and a B.A. in psychology from DePaul University. She completed a postdoctoral fellowship in the School of Information at the University of Michigan. Her research focuses on how communities share information and collaborate to manage complex problems, particularly within coalitions and community change efforts. This work extends to identify how information is stored, synthesized, and engaged in support of community change, as well as the social networks underpinning these efforts. Her recent work has explored online platforms for exchanging knowledge among community members and she contributed to the development of a prototype community research ecology (CoRE) to support online knowledge exchange.
Dr. Lawlor also studies how tools from complexity science and systems thinking can improve the understanding of social issues. Specifically, she explores how these tools can be applied in problem definition, program design, and evaluation contexts. She has collaborated with partners addressing a wide variety of issues related to substance abuse, postsecondary attainment, early childhood service systems, and local and regional food systems. Dr. Lawlor also serves as a board member for the Ann Arbor Junior Chamber and as an Advisory Committee member for Girls on the Run of Southeastern Michigan.