Jawad Ahmed Obaid, PMP, M.S.
---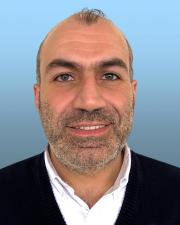 Contact Info
Dole Center, Room 4082
Lawrence
1000 Sunnyside Ave.
Lawrence, KS 66045
---
Biography
—
Jawad holds a bachelor's degree in Computer Science and a master's degree in Engineering Management, both from the University of Kansas. He joined the Center for Community Health and Development in late 2019 and currently serves as the IT Project Manager. Prior to that, Jawad worked as a software developer, business analyst, and a project manager for many organizations including Sprint, 3M, and Viceroy Solutions. He also worked as a project manager for CReSIS at KU where he managed projects in collaboration with NASA, NSF, and NRL including working on NASA's Operation IceBridge project.
Jawad's professional interests include project management, six sigma, innovation, and process efficiency. He's also interested in astrophysics and theocratical physics, aerospace, psychology, and filmmaking.
Jawad is very passionate about social justice and human rights. He hopes to make difference in the world through his work with the Center for Community Health and Development.