Daryl E. Stewart
---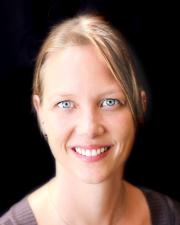 Graduate Research Assistant
Contact Info
Dole Center, Room 4083
Lawrence
1000 Sunnyside Ave.
Lawrence, KS 66045
---
Biography
—
Daryl is a doctoral student in Behavioral Psychology studying Community Health and Development in the Department of Applied Behavioral Science at the University of Kansas.
Her research interests include understanding how environmental conditions can promote healthy behavior and improve population-level health outcomes. As a graduate research assistant, she supports community-based organizations through training and technical assistance, quality assurance of data, and participatory evaluation.
Daryl earned her M.S. in Behavior Analysis from the University of North Texas and her B.S. in Psychology at Western Michigan University.