Micaela Lucchesi, Ph.D.
---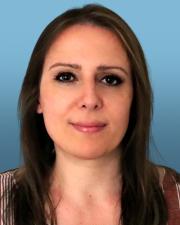 Contact Info
Dole Center, Room 4083
Lawrence
1000 Sunnyside Ave.
Lawrence, KS 66045
---
Biography
—
Dr. Micaela Lucchesi is a Post-Doctoral Fellow at the KU Center for Community Health and Development. She is a community psychologist whose work examines how youth in collaborative non-hierarchical partnerships with adults can improve confidence, empowerment, agency, and community connections.
Dr. Lucchesi's research interests include investigating the connection between community-based organizations and their role in youth empowerment; investigating the connection between adult maturity and the ability of adults to empower teens to be more effective advocates; investigating the process of youth empowerment in self and other-advocacy as teens, and the resulting development of leadership skills as young adults; and investigating the role of youth empowerment and the development of success in early adulthood.
Dr. Lucchesi obtained a B.A. and a M.A. in Clinical and Community Psychology from Vita-Salute San Raffaele University in Milan, Italy, and a Ph.D. in Community Psychology from ISPA-Instituto Universitário in Lisbon, Portugal, where she focused her studies on positive youth development.
She is a licensed psychologist for the Portuguese Order of Psychologists with the advanced specialties in clinical, health, and community psychology.
In her current position, Dr. Lucchesi brings her experience and skills to the Community Youth Development and Prevention Team, the ThrYve Evaluation Team, the Kansas City Youth Violence Prevention Center, the Youth Advisory Board, and the Leadership, Education & Adolescent Development with Unlimited Potential program for the Center of Community Health and Development, Life Span Institute, Bureau of Child Research at the University of Kansas.